News & Tips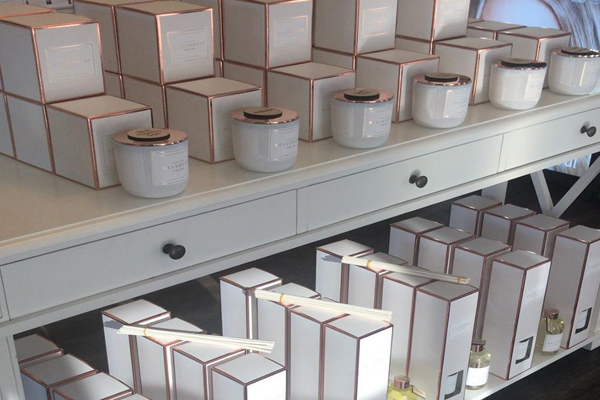 Our Divine Candles & Diffusers
Dont miss out on your favourite scent, beautifully boxed a great gift for someone spacial or that gift for yourself..
Our exclusive candles will be guaranteed to make a statement in any home or decor style. With a burn time of approx 45-50 hours, They not only look amazing but they smell divine, delicately hand poured and infused. With our fragrance range you will be sure to find that tantilising fragrance that ignites your soul.
Who doesn't love Reed diffusers? It is a safe alternative to candles and requires minimal effort.
Perfect for all homes and styles , these  will release the most divine fragrance in your home, bathroom or even caravan.
Our Reed Diffusers are 130ml & will last for up to 6 months if stored/placed correctly, all you need to do is turn the reeds once a week to freshen up that fragrance.

CANDLE CARE INSTRUCTION

Keep your candle in great condition by following these care instructions!
Never leave a burning candle unattended
Keep out of reach of children and pets
Avoid exposure to draft and direct sunlight
Never burn candles near anything flammable
Place you candle on a stable, level, and heat resistant surface
Handle with care as container and wax may become hot
When you first light your new candle, ensure you achieve a full melt pool by burning for 2-3hours. Ensure the wax is melted all the way to the edges, this will prevent 'tunneling' of your candle.
Do not burn for more than 4 hours a time.
Keep the wick trimmed to 5mm before and after each burn
Always keep the wax free from debris and dust
Store your candle, melt or reed diffuser in a cool dry place and away from direct sunlight